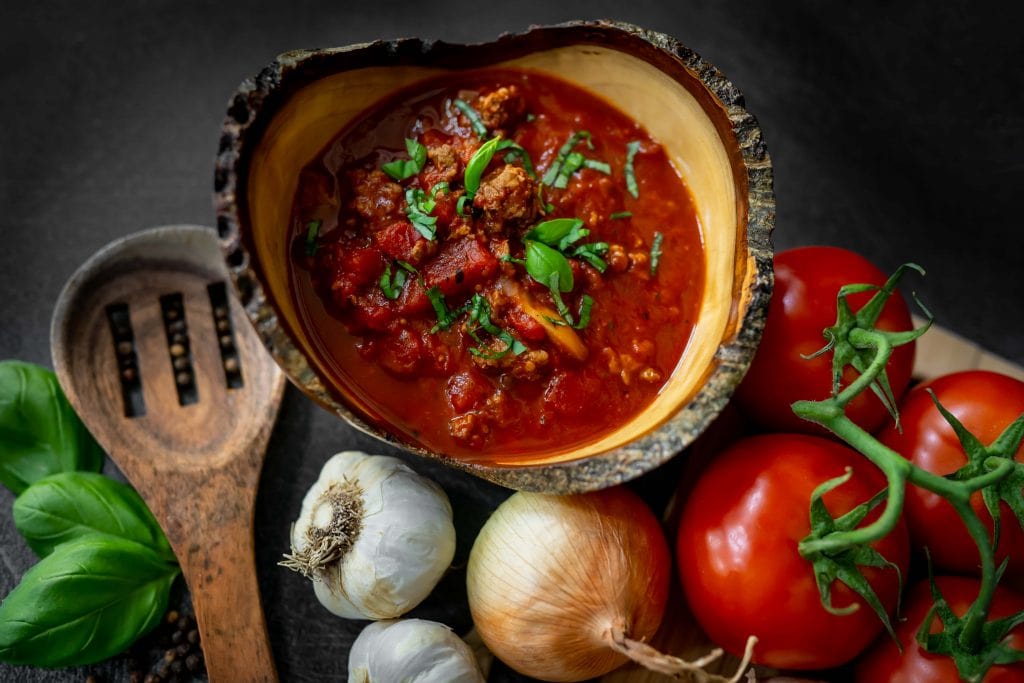 Let me introduce you to the first meal that my husband made for me when we were dating.  Our relationship began in 2000 on the island of Kodiak in Alaska.  After a while, Michael decided to take a job in Cordova.  It wasn't "far" away, but it isn't connected to the road system, so even though it wasn't that far away, it did require an airplane to visit.
Long story short, it took a while to arrange a trip, so we were both very excited once we figured out how to make it work!  Due to weather, my flight almost didn't make it in, but when it finally did, I was starving!  After figuring out where my luggage was, we headed off to the little apartment he called home. When the door opened, the most amazing smell greeted me.
He had made spaghetti sauce from scratch, (his moms recipe) and the only thing left to do was to boil some noodles. (This was the first time in our relationship that I realized what a good cook he is.  To this day, we often banter about which of us is a better cook!)
Since those early days, I have tweaked the recipe just a tad, but this meal will forever hold a special place in my heart.  I have precious memories linked to these smells and flavors that remind me of my husbands thoughtfulness, and that little apartment in Cordova where I learned how good of a cook he was. <3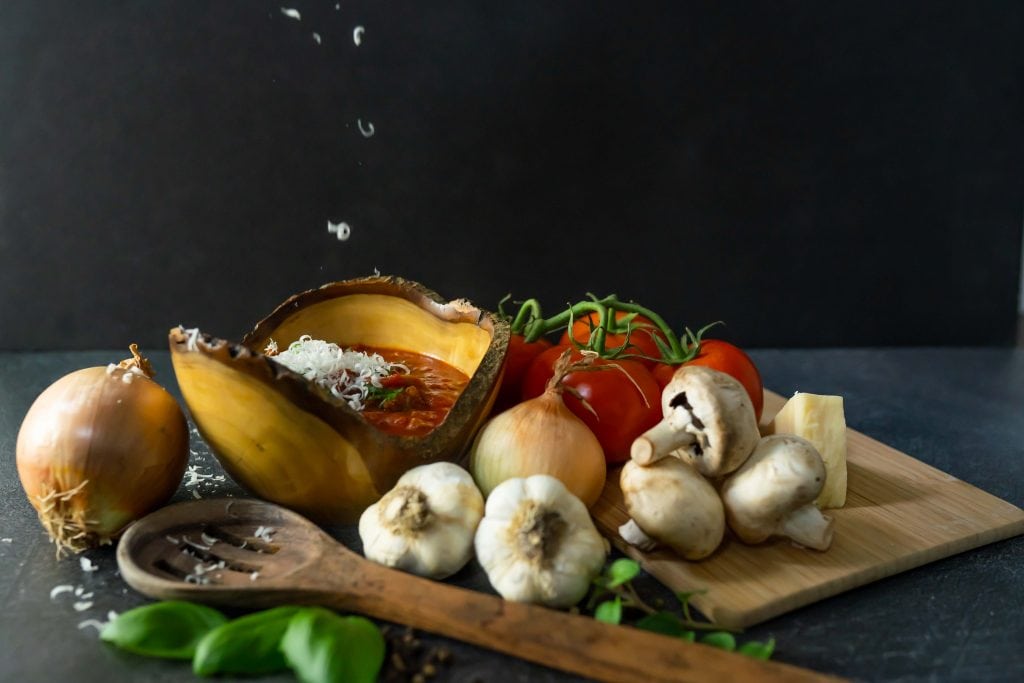 Ingredients
2 tbs olive oil
1 tbs minced garlic
1 medium onion (diced)
1 lb ground beef (browned)
1 tsp dried oregano
1 tsp dried basil
2 large cans chopped tomatoes (56 oz)
1 can rotel (16 oz)
1 can tomato sauce (16 oz)
1 can tomato paste (6 oz)
1 can mushrooms (4 oz)
1 tbs honey
1 tbs pickled jalapenos (diced)
2 tbs pickled jalapeno juice/brine
Salt and pepper to taste
Garnish with grated parmigiana cheese and fresh basil.
Instructions
In a large pot, over medium heat, add the olive oil, garlic and onion.  Cook until onions are translucent.
Add ground beef, oregano and basil.  Cook until beef is browned and no longer pink.
Add tomatoes, Rotel, tomato sauce, tomato paste, mushrooms, jalapenos, and jalapeno juice.  Bring to a low simmer.  Once simmering, turn heat to med/low, cover and let cook (siring often) for 30-45 minutes.
Honey to taste (The honey will mellow the overall acidity.  Depending on your preference, you may want a little more, or a little less.)
Salt and pepper to taste.
Serving Suggestions
This sauce is amazing over traditional spaghetti noodles, (gluten free of course) but our favorite noodles to eat this with is penne or fusilli pasta.  They both have the ability to hold more sauce than spaghetti does, and our favorite part of this dish is the sauce. 😉
We also quite enjoy eating this over zootles!  It makes for a super healthy veggie rich meal, that is filling and delicious to boot!!!
I use this same sauce recipe (substituting a bit of pork sausage for part of the ground beef) for when I make lasagna. 😉
Tips
Often when I make up this recipe, I double or triple it.  This sauce is quite amazing after it has been frozen.  The more the flavors meld, the better it gets.  My best tip for freezing, is to ladle the extra sauce in to a zip top bag, and then freeze flat.  The flat shape makes it super fast to thaw, and is a perfect "Oh crap, I forgot to plan something for dinner!" meal.