Welcome! I am so glad you stopped by! Everything you find here is made from the heart, and the product of our own family and land in North Alabama. We work hard to be good stewards of this land and resources. Our goal is to produce nourishing products, with the most natural and healthy methods available. For updates on our seasonal produce and events, make sure to subscribe to our email list!
"I adore Five Oaks Farms classy yet rustic style blend. Everything they produce is top notch quality and homespun appealing.  It is a beautiful venue for photoshoots or special occasions and also is very kid friendly."
– Sheryl Sims
There is a beautiful rhythm to farming that keeps in step with the seasons. As a result, much of what we offer is highly seasonal in nature. If you would like to be kept in the loop as products and events are offered, give us your email, and you can be one of the first to know as soon as they are available.
Around here, we value knowing where our food comes from. We can be confident that our plants grow in a healthy way with no chemicals or pesticides introduced during the process. Our bees are only treated with natural (non-chemical) methods and our chickens' free range our 17 acres foraging for all the bugs they can find.
We value the process of making things by hand. Contrary to what big businesses tell us, the method while creating/making things matters! We want to ensure that we are living and creating with intention, rather than carelessness.
I love how the seasons change in North Alabama. The winters are cold enough to let me dig in to my winter clothes I brought here with me from Alaska, but not too snowy. The spring is lush and green with perfect temperatures. Jeans and t-shirts are my fave! The summer is bountiful and full of growth. The color green is everywhere and the late sunsets and warm evenings are perfect for star gazing and porch sitting. Fall is my favorite. As the temperatures cool off and the busy of the summer slows down, the holidays approach and we prepare to focus on generosity and rest.
This time of year always makes me reflect on how blessed and full of goodness our year has been. With the rhythm of the seasons, our focus and products ebb and flow in tandem with the temperatures. Check out our seasonal events!
It has been a while since I posted something other than a recipe on here… It feels like 2021 has decided to try and cram all of the things we missed in 2020 in to it on top of all of the other things that have started back up. It
Read More »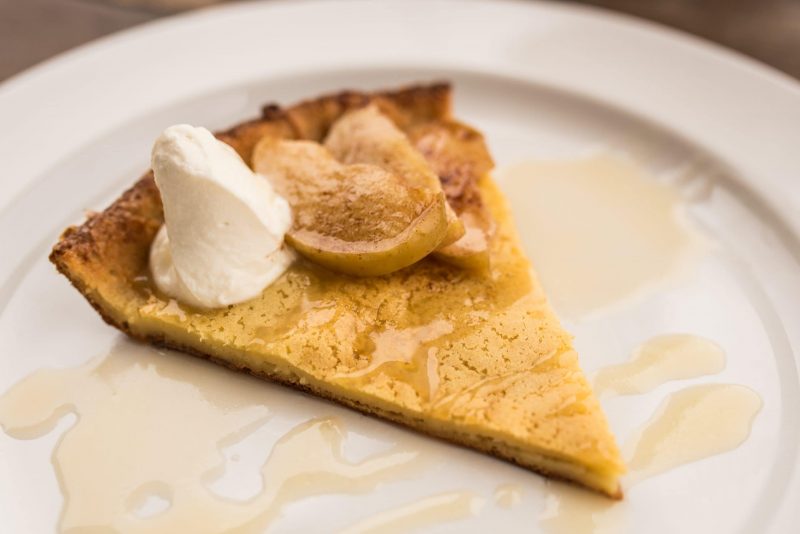 I had never heard of a Dutch Pancake until my husband made it for the first time. Let's break it down. I mean, first off, how do you go wrong with "Dutch" (Did you know that I am 50% Dutch?) and PANCAKE! Who doesn't love pancakes?!?! However, there is nothing
Read More »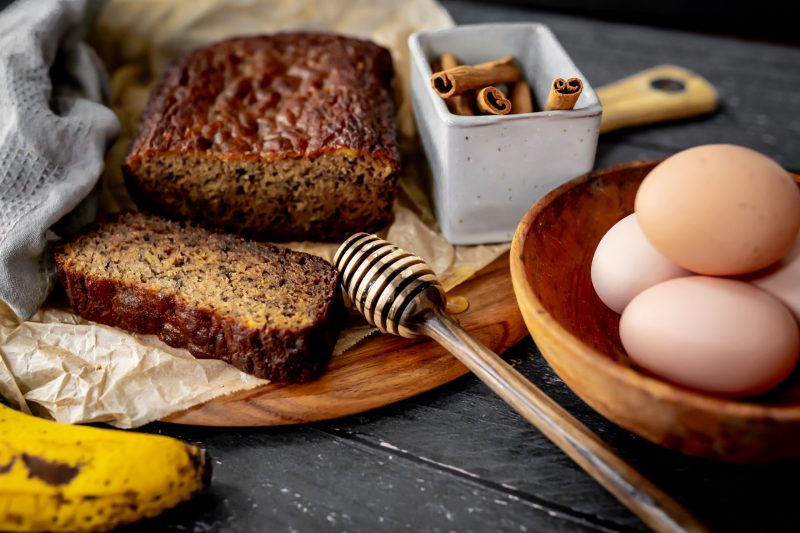 My Grandma Nymeyer was known for her amazing banana bread. It was not only delicious, but the taste and texture of hers, essentially defines everything that I look for and value in a tasty banana bread recipe to this day. She had her "banana bread pans" that really only ever
Read More »
"The honey from Five Oaks Farm is the best I've ever tasted! I've never been a big fan of honey. Although I knew it was a healthier alternative to sugar, I couldn't bring myself to use it often since I disliked the flavor. That all changed when Jenni suggested I try their honey. I highly recommend giving it a taste!"
– Melody Lockliar
Five Oaks Farm | Family Farm in North Alabama