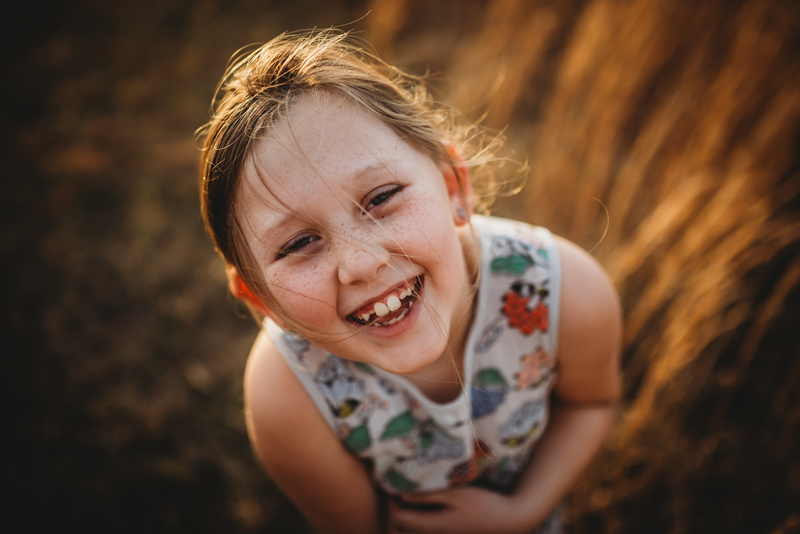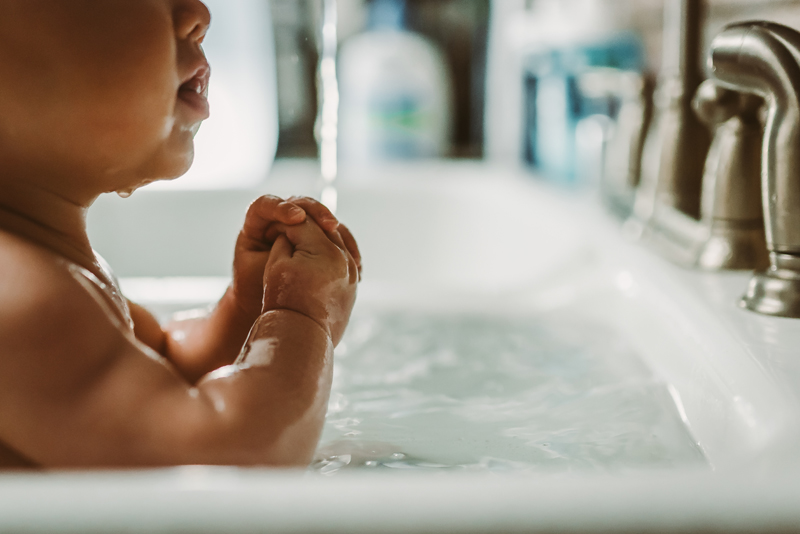 I love that you are here and want to hear our story!  I'll try not to ramble…  Here goes!
My husband and I met, went to college, got married, bought our first home and had our first 2 children on an island in Alaska (Kodiak).  Due to finances and our desire to have a large family, in 2011 we finally made the decision to move away from our families and settled in North Alabama.  As we began looking for a home, our main requirements were that it had to have a minimum of .5 acres that wasn't too far from where Michael worked.  It was HARD to find one that met that criteria, but we eventually found one and settled right in.  Michael got right to work creating raised beds to grow a huge garden, a couple years later, we built a chicken coop and got a dozen or so hens that gave us fresh eggs.  We planted fruit trees and berry bushes that the kids would eagerly run to any time they went in the back yard.  After living in Alaska for so long, it felt luxurious to be able to plant a seed and watch it grow without a green house or other assistance.
One and a half years after we moved to Alabama, I had our 3rd child and with his birth being 4 days after my birthday, my husband bought me my first DSLR camera.  I was already proficient with a camera, (I used to shoot and develop my own film) but I had never had a "good" digital camera.
Over the following years, I fell in love with photography all over again, and Michael fell in love with growing things.  I told him, "anything you grow, I will cook"!  My photography eventually grew in to a business, and we started saving the extra money I was making.  It wasn't for another few years that we started dreaming of more land.  We would drive the country looking at the for-sale signs, dreaming of a day that we might "someday" buy land and build a home on it.  As only God does, through a number of open doors and opportunities, we found a "little" piece of property in Hazel Green, Alabama.  It was perfection with a creek, pond, wooded acreage, open fields of tall grass and the sunset light of every photographers' dreams.  We closed on our property in 2017…  We finished "the farmhouse" August of 2019 (in the same month we were married 18 years before)
Our future plans?  Chickens, ducks, berries, fruit trees, HUGE garden, home goods, farm stand, events and lots of hard work.  It won't be easy, but nothing worth your time ever is…
Michael works in the IT field by day and turns in to a "farmer" when he gets home.  Seventeen acres is a lot of work to maintain, and it keeps him busy.  He also has a super power.  Yup!  He can fix ANYTHING.  If he doesn't know how, he "YouTubes" the crap out of it until he has it running/working.  He's amazing, and I quite literally couldn't do this without him.
I am a stay at home mom, and homeschool our 5 kids. I run my photography business in the slivers of time throughout my day, and try to work on the cook book I am writing/photographing/designing "in my extra time".  I finally was diagnosed with an autoimmune disease in 2017 after suffering through 13 years of symptoms, so if you ever get me talking about food and how it affects our health, you might get a little more than you bargained for. Lol. I have a pretty serious addiction to learning new things, and as a result, my Pinterest profile is quite, *cough* "diverse" …  If you ever come to my door, I most likely will have a messy bun keeping my crazy hair out of my face, one leg keeping our youngest from running out, the other leg keeping the dog outside, iced coffee in one hand and the other hand hanging on to the door for balance.
Ethan has a brain for building, loves to read, and learning how things work.
Lauren is all about pixy dust, mermaids and anything else that requires a magical imagination.
Noah is BUSY, but he also is the #1 person who will help you with anything asked of him.  
Emma is a shy one, but if you can get her to talk to you, you will find she is one of the sweetest little girls you will ever meet.
Madie is the baby of the family, full of sass and spunk.  I think it is safe to say she is our family mascot!
Mocha is our chocolate Lab that keeps an eye on things.  She is the SWEETEST pup, and loves my kids fiercely!
With the building of our farmhouse on our 17 acres of land, we are planting roots.  We want to not only see our children grow, but serve this community that we have come to know and love.  We want our children to know hard work and realize how valuable the character that comes from it really is.
We have chosen this rich land to plant our 5 oak trees. Grounded in faith and family, growing up and reaching out.