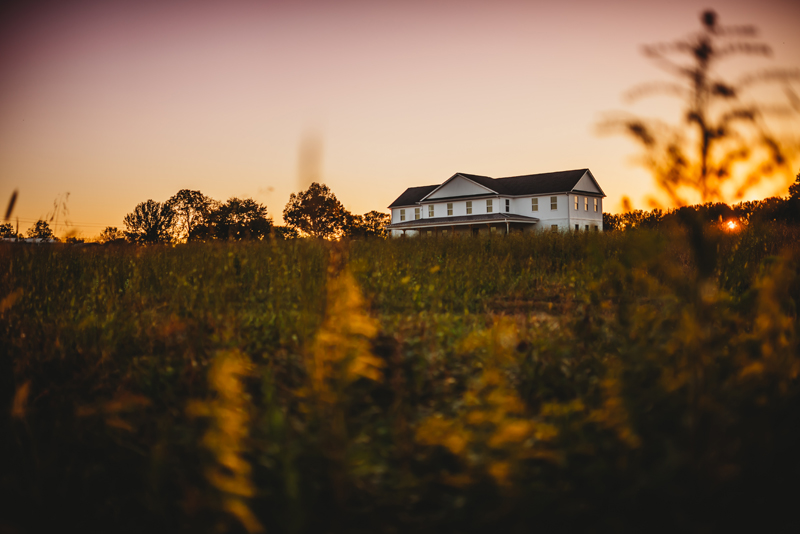 It has been a while since I posted something other than a recipe on here… It feels like 2021 has decided to try and cram all of the things we missed in 2020 in to it on top of all of the other things that have started back up. It has been a bit exhausting to be honest. It has also forced us to really hone in to where we feel called to spend and invest our time.
From the very start, our goals for this property have been a bit vague to be honest. We feel that God has given us a solid direction, but not a destination. That is difficult for someone like me. lol. I am a planner, a goal setter, a "make it happen" person. Not having a fleshed out, defined and tangible goal isn't a comfortable position for me to be in, but Michael and I both feel strongly that what God has planned for this property and our home are far better than anything we could come up with on our own. We can feel him working in the relationships we are making, resources that are coming available, and all of the timing and little things that ultimately just feel right.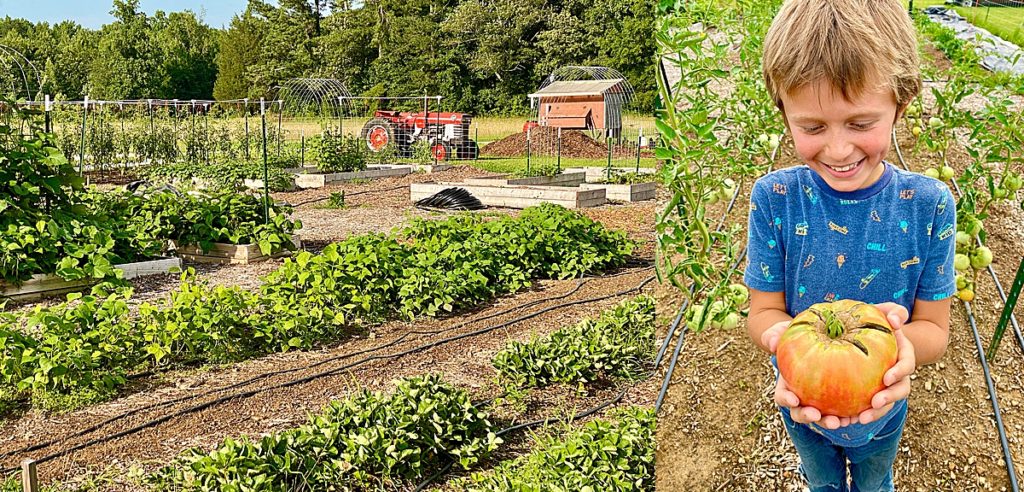 When we purchased this land, there was nothing here. The field was being cut for hay a couple times a year, but that was it. No house, no garden, no berries, trees or fruit. From 2017-2020 our focus was 100% here on Five Oaks Farm. Building, designing and developing the infrastructure needed to grow what we need to be a sustainable farm. We aren't done (not by a long shot) but our focus has broadened this past year to include some pretty amazing things.
Growth has always been a word that resonated with what we want for 5OF. Growing food, growing character, growing our influence, growing our family, growing our friends.
Health has also been at the center of why we chose this lifestyle. It doesn't stop at eating whole foods that we are confident in how they were cultivated. It extends to the nature of living on a farm requiring physical labor, being outdoors, encouraging movement, being cognitively connected to the food we are consuming, and having the wide outdoors right on the other side of our front door.
Even with both of those "callings" in our hearts, I still felt that something was missing. A piece that would be more outward and support focused. This past year, the final piece of the puzzle came in to focus for us.
Restoration
We have been so focused on BUILDING everything from scratch and getting things running here, that we kind of got distracted from our first love. One of the things I was drawn to about this land was, even before we built anything, when we would come out and work, it felt so right. Watching the wind ripple over the tall grass, hearing the leaves shimmer, and hearing my kids as they explored was all just so peaceful. I would go home feeling like I had emotionally reset and felt restored.
That feeling of restoration was the very thing that moved me from
being a land owner, to being in love with this land.
Something that Michael and I have always leaned in to was restoring, fixing, reusing, and repurposing. Those habits have fit so naturally in to farm life. Using what you have to get the job done because driving in to town will take at least 2 hours. (Lowes sucks at least an hour of my live away every time I walk through their doors. lol) Fixing things instead of tossing them. Used wood isn't thrown out, it is put on the "pile" behind the house for an unknown future project. Leftovers that aren't eaten are given to the chickens or pigs. If the car isn't working right, you will find my husband spending the evening laying on the ground under it, figuring out what is wrong and getting it back on the road. Old clothes are patched or turned in to projects. Furniture is refinished, & tractors are worked on. Leaky pipe? He's running to the store to get the pieces he needs to fix it. You get the idea…
That love of restoration and repurposing has always been there, we have always fixed our own things, and as a result, Michael and I are both a bit of a "Jack of all trades" as a result. Give us some time, access to books, Google and YouTube, and we will figure it out.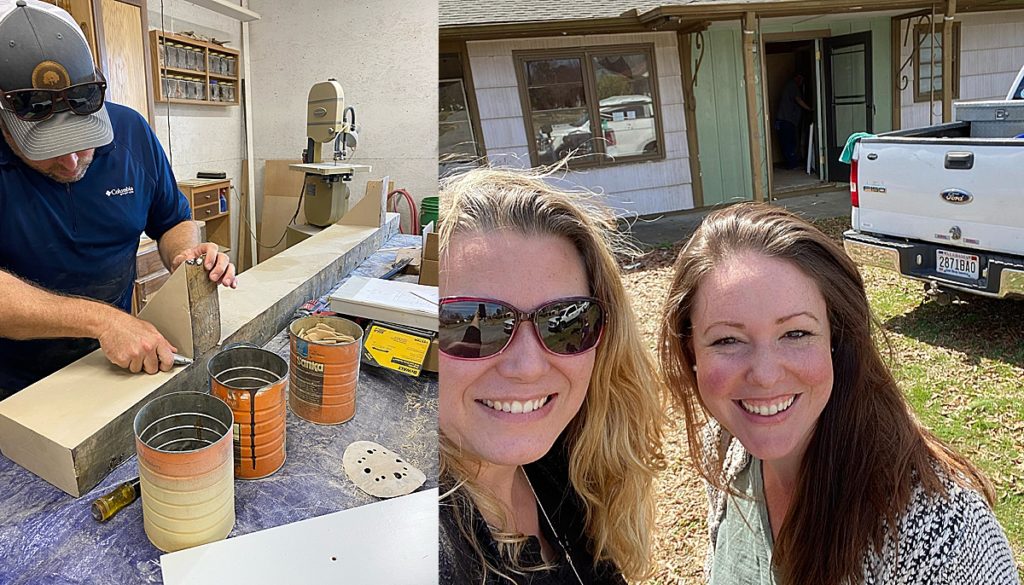 With that said, we have had a dream of restoring houses since before we moved to Alabama 10 years ago. There really aren't very many things that truly intimidate me, but that desire felt like an impossible dream. Over these past 5 years, God has brought all of the right pieces together (including having good friends that are already experienced in renovating real estate, willing to walk beside us through the learning process) to allow us to pursue this dream!
Just this past month, we finished our very first flip house. As I look back, I can't believe how far we have come.
I have also discovered something about myself in the process. I absolutely love home design! It is challenging, but oh so satisfying when I see all of the special details come together at the end. It started with my design of our own home on graph paper 4 years ago, and has morphed in to interactive digital 3d drawings and consulting for or designing 5 different projects this year so far. I hope this is just the beginning!
As we thought and considered if we were going to share about our house flips in what we include under the 5OF name, we realized how perfectly it fits with what we want to cultivate. We not only want to share our house flips and design projects with you, but we also want to share how we fix things, problem solve and re-use things with tutorials and tips that help us all live a more regenerative lifestyle. It may start slow. Documenting the process and creating something that is enjoyable to read, watch or consume takes time, (something we always seem to be short on) but it is coming. <3
What do you think?
Is that type of content something you would enjoy? If so, it would be SO HELPFUL if you would leave a comment with anything you have wondered about or any topics you might like to read or learn about. We will be collecting ideas of helpful things to share in the future. 🙂